Jun 30, 2020 09:49 AM Central
Liz Bourguet
allergies, asthma, asthma recovery, asthma triggers, chemical free, chemical free home, clean living, copd, essential oils, health, healthy, household toxins, Household Triggers, plant based, respiratory health, toxin free, toxin free home, triggers, wellness
What the heck is Ditch and Switch?
In January of 2015, my friend Angela, told me
"it's great you guys eat healthy, but what about all the cleaners and air fresheners you are using daily? Did you realize they have an effect of your health?"
She went on to explain that even though we were seemingly healthy, the exposure to air pollution inside of our home, was actually worse than the air pollution outside!
When these facts were brought to my attention, it made so much sense! Dan's asthma and allergies getting worse each year. My weekly and sometimes daily headaches. Irritability and anxiety that we both suffered. And the effect this was having on our dogs... I knew we had to make a change. Ang said "you need to ditch the toxic cleaners and switch to plant based ones!"
I was so saddened by some of the things I had learned. So, right away

we stopped using the blue glass cleaner as our "just about everything " household cleaner...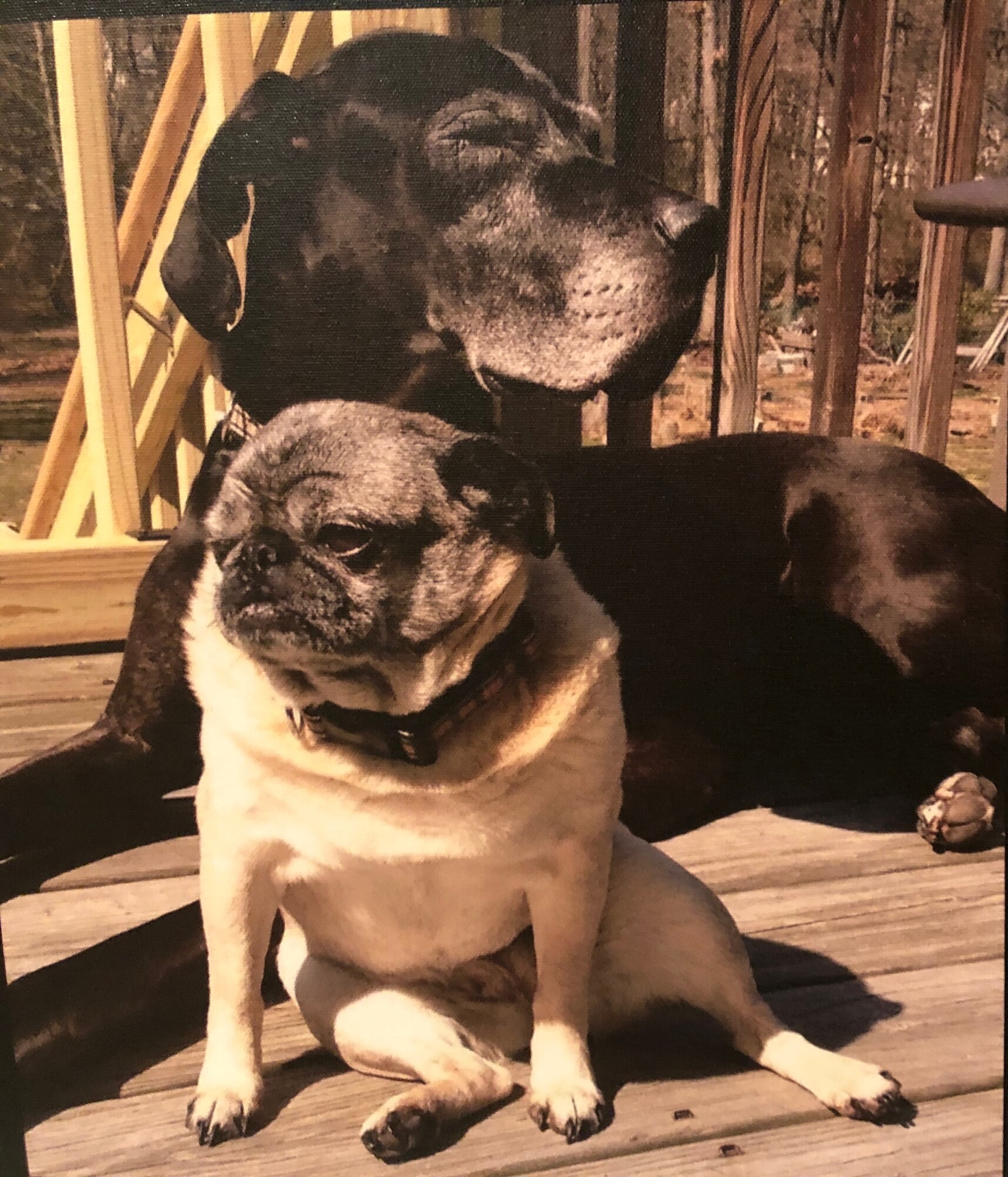 Those pups (Daphne and Phoebe pictured above) were our babies before we adopted our beautiful daughters from China. The thought that some of the cleaners we were using had affected our dogs' health weighed tremendously on me.
Here are some of the things we used on a daily basis:
*Candles
*Blue all purpose cleaner
*Bleach
*Dryer sheets
*Air fresheners
*Laundry soap with fragrance
*Stainless steel polish
*Granite cleaner
*Oven cleaner/degreaser
*Scented AC filters
*Deodorizing spray
*Hand soap
*Dish soap
*Dishwasher detergent
Not only did these items cost us a pretty penny each month, but they were affecting our health and poisoning our pets. 😢
When we decided to make the shift to plant based solutions, we did it slowly, over time. Little by little, each month.
First - we started with our household cleaner and deodorizing spray.
The next month we added laundry soap, hand soap and dish soap.
The third month we opted for an essential oils diffuser instead of candles and air fresheners. And ordered different oils to try.
Not only did we save big time on our grocery bill, but we also had the peace of mind knowing we were doing our best for ourselves and our remaining doggies.
I know that the damage we did to our pets, using all those toxic chemicals, was a contributing factor in all four of them dying from cancer. But I am grateful for the knowledge I have now, to do better for our family.
If you or someone you love is suffering, we want to help! We have a community of others, just like you, who are embracing natural ways to improve respiratory health. We share up-to-date resources, to help you navigate the sometimes tricky waters, in learning what foods, products and nutrionals are helpful and safe, and which are not.
We are sharing our experiences with you. Please be sure to consult your doctor.
The information in this video is not intended to diagnose, treat, cure, or prevent any disease or illness.
xoxo Liz
Found this information helpful? Then you you will LOVE my 3 step formula to improve lung health!
Check it out right here!