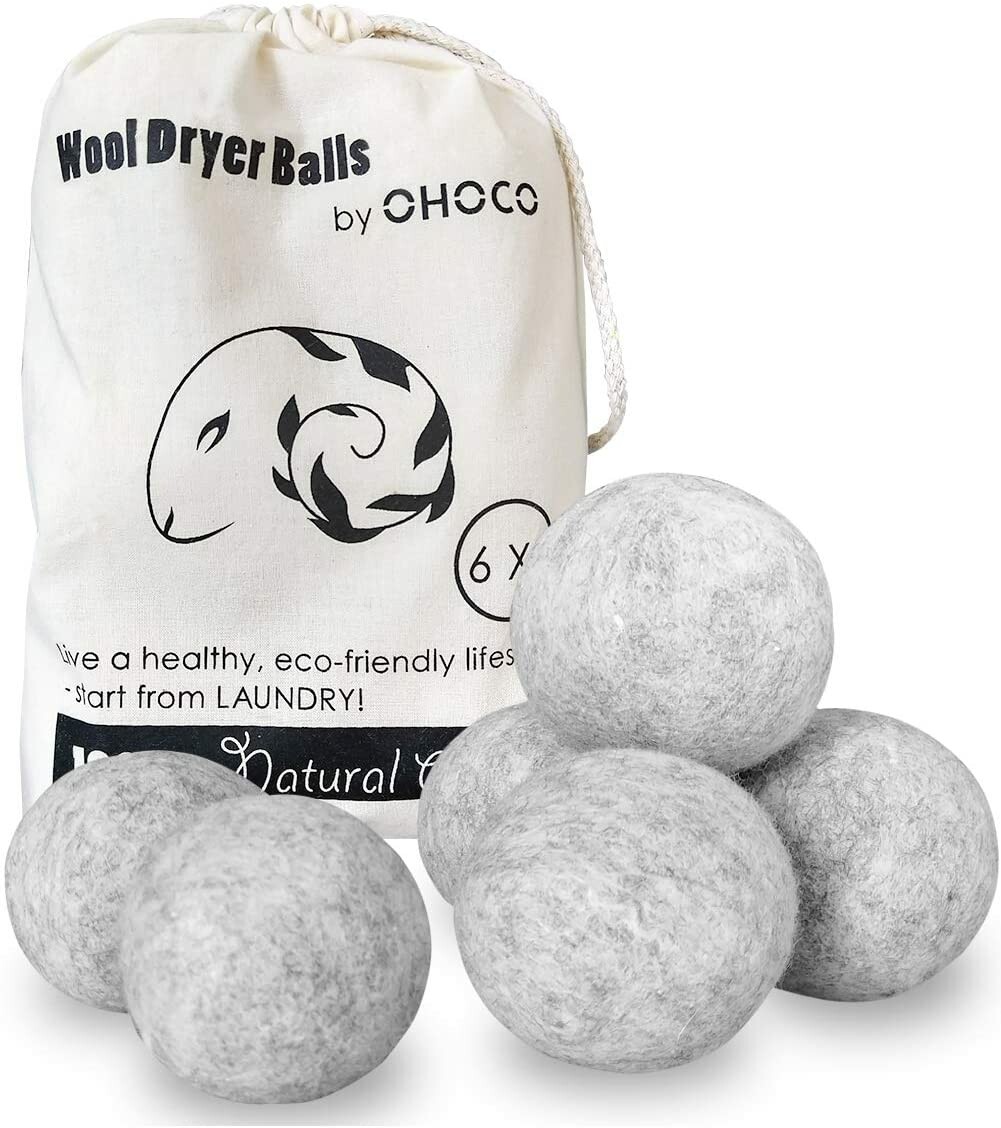 I've talked recently about asthma triggers, and one of the WORST offenders are dryer sheets.
Dan and I were standing in Whole Foods last week, and suddenly we were bowled over by the smell of dryer sheets! I turned to Dan and asked, "Is someone doing laundry?", we then both looked over at the woman who had just passed by us... she left a trail of toxic fragrance in our wake! She must have used way more than one dryer sheet!
I usually smell dryer sheets on people at the airport, while scanning carry-on luggage. One or two people need to open their suitcase, and the freshly washed, and dried laundry wafts out a fragrant over load of toxins.
I also notice it in our neighborhood. I'd love to track down exactly the homes using dryer sheets and leave them a basket filled with wool dryer balls... like the Laundry Bunny! Ha!
Have you heard of wool dryer balls? Not only are they non toxic... they are better for the environment! Way less waste! Wool dryer balls can last up to a year! And they are super affordable! And reduce drying time so they save on energy costs too!
Theses are the Organic Wool Dryer Balls that I get. Click the image for product details and to purchase.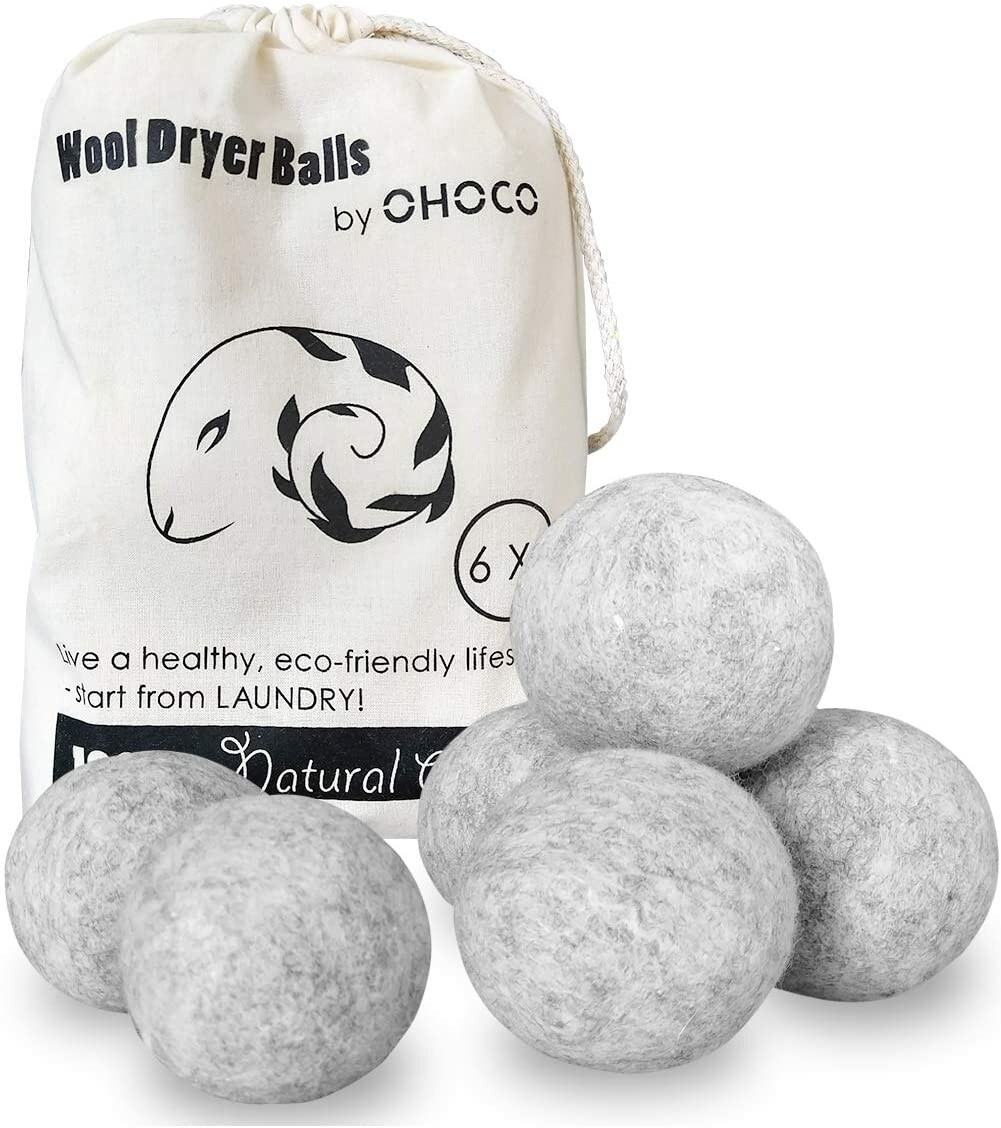 Here are some interesting points I learned about dryer sheets

(and other laundry products)

:
☢️Forty-four percent of scented laundry products tested spewed at least one carcinogenic hazardous air pollutant. Some of these include acetaldehyde, 1,4-dioxane and formaldehyde.
☢️Some of the more immediate dangers of synthetic scents in laundry products include migraines,

asthma attacks

, eye and throat irritation and contact dermatitis.
☢️In one mice study, fabric softening products

triggered limited airflow and pulmonary irritation

in the animals studied. (7, 8)
☢️In 2009, nearly 10 percent of the general U.S. population reports irritation from scents coming out of dryer vents. By 2016, that number increased to more than 12 percent.
☢️In a study focusing on hormone disruptors and

asthma triggers in everyday products

, Silent Spring Institute researchers found dryer sheets contained some of the highest concentrations of harmful fragrance chemicals. Compounds like acetyl hexamethyl tetralin, isobornyl acetate and phenethyl alcohol also turned up.
☢️According to EcoWatch, dryer sheets often contain quaternary ammonium compounds,

which can trigger asthma attacks

. These cautoionic fabric softeners also routinely trigger reproductive toxicity in animals. Acetone in the sheets can trigger dizzy spells and headaches. Aside from that, up to 10 percent of a dryer sheet's weight could be comprised of fragrance chemicals.
☢️Dryer sheet "grades" vary greatly. Some "F" products contained quaternary ammonium compounds compounds due to their well-known

asthma-triggering properties

. Other fabric softening compounds routinely used in dryer sheets are considered toxic to wildlife.
Breathe well and take care. You can change your reality one step at a time.
If you or someone you love is suffering, we want to help! We have a community of others, just like you, who are embracing natural ways to improve respiratory health. We share up-to-date resources, to help you navigate the sometimes tricky waters, in learning what foods, products and nutrionals are helpful and safe, and which are not.
We are sharing our experiences with you. Please be sure to consult your doctor.
The information in this video is not intended to diagnose, treat, cure, or prevent any disease or illness.
Found this information helpful? Then you you will LOVE my 3 step formula to improve lung health!
Check it out right here!